Full-spectrum CBD enables users to experience a sense of well-being and calm, as well as treating inflammation, anxiety, physical pain, seizures, and even nausea and vomiting. CBD has been proven to minimize the symptoms of dementia, depression, and even cancer. Fighting off psychotic disorders and vascular diseases, CBD is one of the most holistic remedies for many different health problems. CDB is becoming a more acceptable form of treatment for anxiety, panic, stress, and even sleeplessness. These are just a few ways CBD oil benefits aliments like PTSD to common problems like acne and smoking addiction.
Cannabidiol is an effective acne treatment. The sebaceous glands, which are responsible for creating oil on the surface of the skin, have been found to be suppressed by cannabidiol. This is due to the CBD's ability to act as a sebostatic, or anti-inflammatory. It reduces the number of lipids synthesized on the skin's surface, thereby reducing the overall amount of acne. The CBD users were shown to have a much higher reduction in pain overall, for fibromyalgia, a neuromuscular disorder.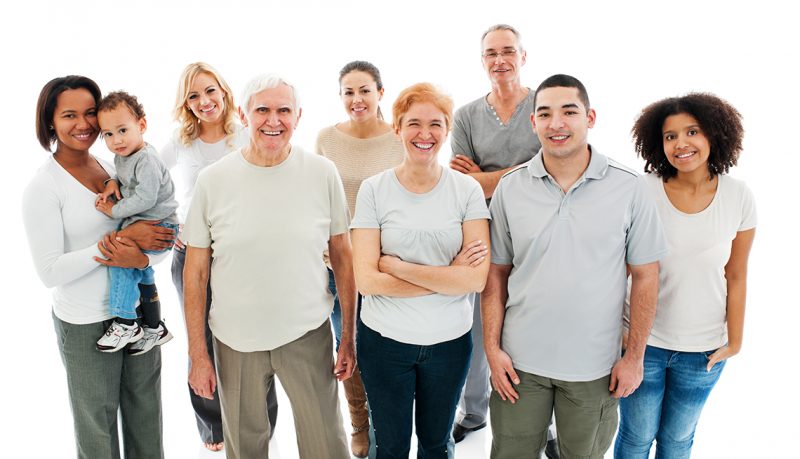 What's the Difference Between CBD Isolate and Full-Spectrum CBD?
Due to its non-psychoactive healing properties, Cannabidiol (CBD) has become a very popular option for patients seeking a natural alternative to treat conditions such as chronic pain, anxiety, epilepsy, and more. As patients start to understand how CBD can be used to alleviate their symptoms, they are often faced with a choice between using products made from CBD Isolate or Full-Spectrum CBD. So, what exactly is the difference between the two?
When CBD is referred to as full-spectrum or whole plant CBD, it means that the CBD contains all other cannabinoids found in the marijuana plant including CBN (Cannabinol), CBG (Cannabigerol), and THCV (Tetrahydrocannabivarin), to name a few. And yes, along with these cannabinoids, full-spectrum CBD also contains trace amounts of THC (Tetrahydrocannabinol), but in very low concentrations (up to .3%), resulting in very minimal psychoactive stimulation. CBD Isolate, on the other hand, is simply purified CBD that has been extracted from the marijuana plant and isolated from the other cannabinoids. So why is this important, and why would a patient choose one over the other? Let's continue!
As shown in the chart above, each cannabinoid offers different benefits for a wide variety of ailments. Notably, CBD offers nearly all the benefits of each cannabinoid combined. While there is no debate that CBD offers the most benefits compared to any single cannabinoid, many wonder if CBD alone is more effective for treating ailments than all the cannabinoids combined.
When CBD is referred to as full-spectrum or whole plant CBD, it means that the CBD contains all other cannabinoids found in the marijuana plant including CBN (Cannabinol), CBG (Cannabigerol), and THCV (Tetrahydrocannabivarin), to name a few.
CBD vs. Full-Spectrum CBD: Which is More Effective?
It was previously believed that CBD in its isolated form was more potent and concentrated than full-spectrum CBD; however, in 2015, the theory was debunked by a study from the Lautenberg Center for General Tumor Immunology in Jerusalem. In the study, researchers administered full-spectrum CBD and CBD isolate to two different groups of mice. When comparing the data of the two groups, the results proved that the group administered with full-spectrum CBD were provided with higher levels of relief. Furthermore, the study demonstrated that full-spectrum CBD continued to provide relief as the dose increased, while CBD Isolate did not provide the same effect when there was an increase in dosage.
While full-spectrum CBD has ultimately proven to be more effective than CBD Isolate and can be used to effectively treat a wide variety of ailments, it does not discredit the effectiveness of CBD Isolate. There are a wide variety of situations when CBD isolate would be preferred over full-spectrum CBD. For example, you may not necessarily need the full capabilities of full-spectrum CBD, or if you aren't legally allowed to use THC. It is also important to note that other cannabinoids may cause negative reactions when isolated CBD wouldn't (if the condition you are suffering from is critical, we definitely advise you speak to a medical consultant before trying out any version of CBD).
The Difference Between CBD From Hemp and Marijuana
While most of us understand the difference between CBD isolate and full-spectrum CBD, there is another less known, but very important difference when it comes to CBD legality:
If the CBD was derived from hemp or from marijuana.
Now, marijuana and hemp are both members of the cannabis family, so they do share a lot of characteristics. There is, however, a crucial difference between the two–the amount of psychoactive Tetrahydrocannabinol (THC) each plant produces. While marijuana can contain up to 30% THC, hemp contains no more than 0.3% THC. In other words, marijuana can get you really high, while hemp has such a low amount of THC, that it would be impossible to get high off it.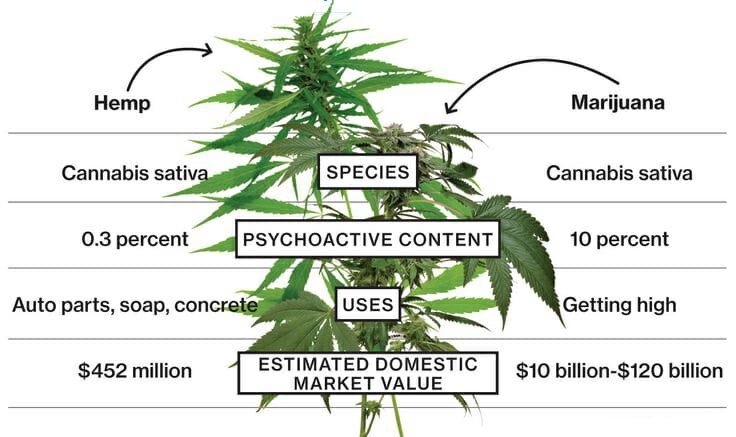 Because hemp has no psychoactive effects, the law has no problem with it. Hemp products are completely legal and available in all types of different industries and stores across America. Marijuana, on the other hand, is much a different story. And this is why the source of a CBD product is crucial to its legality.
The Legality of Hemp-Derived CBD
So is CBD legal? If we're talking about hemp-derived CBD, then the answer is yes. Now, the keyword here is "hemp-derived." Because CBD from hemp has no psychoactive effects, the purchase, sales, or possession of hemp CBD products are completely legal in all 50 States. Because hemp is sometimes confused with the marijuana plant, there is still some stigma towards hemp-derived CBD, but from a legal perspective, hemp-derived CBD is completely legal and enjoys the rights of any other legal product.
We use CBD derived from industrial-grade boutique hemp flower. The full lab report demonstrates an amazing 88 cannabinoid profile with an undetectable THC content. The proprietary plant strains that we are infusing, have been specifically designed to ensure the health benefit of hemp cannabis without the psycho-active effects of THC.  The CBD has been three-phase tested for purity.
Tested by SC Labs, the Industry's Most Trusted
Cannabis Testing Lab
View Lab Reports 
FDA Disclosure: The statements made regarding these products have not been evaluated by the Food and Drug Administration. The efficacy of these products has not been confirmed by FDA-approved research. These products are not intended to diagnose, treat, cure or prevent any disease. All information presented here is not meant as a substitute for or alternative to information from health care practitioners. Please consult your health care professional about potential interactions or other possible complications before using any product. The Federal Food, Drug and Cosmetic Act requires this notice.