These salves are in cobalt blue glass jars, to protect the ingredients against sunlight, they have a safety seal insert and have waterproof vinyl labels. The base of all the products are Fair Trade shea butter, Organic coconut oil and organic cacao butter. All 
products are enhanced with organic essential oils.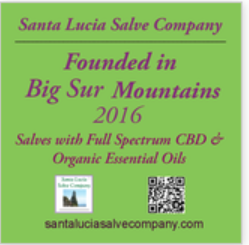 ---
Non CBD infused products available in the 2oz. size:
Ache and Pain relief, Cramp relief, Stress and Anxiety relief, Skin relief. All of the ingredients are the same as the CBD infused products, only without  the CBD.
---
CBD infused products:
These salves are made with industrial grade 
boutique 
 hemp flower oil and combined with organic essential oils. The full lab report demonstrates an amazing 88 cannabinoid  profile with an undetectable THC content. The proprietary plant strains that we are infusing, have been specifically designed to ensure the health benefit of hemp cannabis without the psycho-active effects of THC.
Here at SLSC we strive to bring our customers the highest quality products currently available, to ensure the best possible results.
The CBD has been tested for potency and terpene profile, this QR code below reflects this. The QR code can read by using a free Qr code reader on any mobile device.
This is the top label of our products: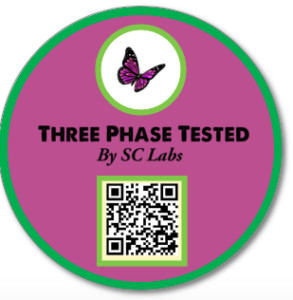 The Product itself has been tested separately and passed for heavy metals, pesticides, mycotoxins, residual solvents,  microbiological, and foreign material.The QR code below reflects these tests. It can also be view by tapping on the SC Lab tag at the top of this page.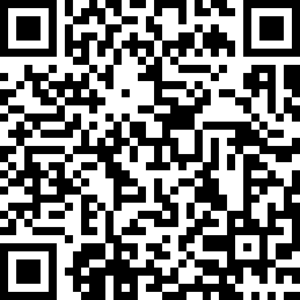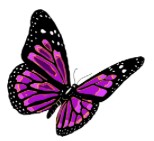 Our products:
NEW!!   Herbal Armor:
Anti- Carcinogenic Sunscreen and Insect Repellant.
---
Ache and Pain Relief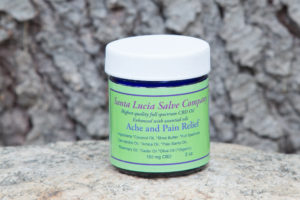 Good for arthritis, muscle and joint pain
   2 oz. / $40.00 with CBD
150 mg cbd
MSRP $80.00

Ache and Pain Relief                                                  
                                              2 oz. / $25.00 Without CBD
MSRP $35.00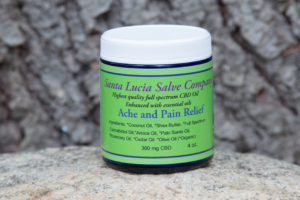 4 oz. / $80.00
300 mg cbd
MSRP $160.00
Stress and Anxiety Relief
2 oz. / $40.00 with CBD
150 mg cbd
MSRP $80.00

                                               Stress and Anxiety Relief
2 oz. / $25.00 without CBD
MSRP $35.00
MSRP $160.00
Skin Relief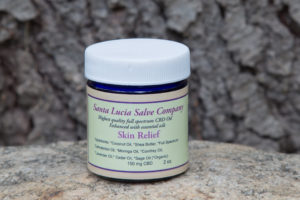 Healing for, Scaring, Eczema, Acne, Bites, Burns and Wrinkles
2 oz. / $40.00 with CBD
150 mg cbd
MSRP $80.00

Skin Relief
2 oz. / $25.00 without CBD
MSRP $35.00
MSRP $160.00
Cramp Relief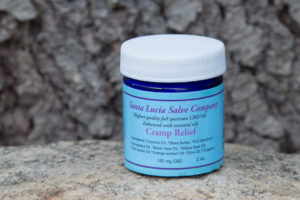 Soothes Menstrual Discomfort, good for restless leg syndrome and athletic cramping.
2 oz. / $40.00 with CBD
150 mg cbd
MSRP $80.00

Cramp Relief
2 oz. / $25.00 without CBD
MSRP $35.00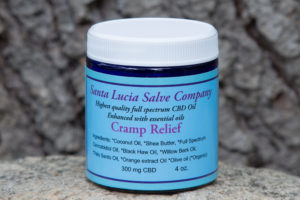 4 oz. / $80.00
300 mg cbd
MSRP $160.00

Feel Free to press play and listen while you read about the Santa Lucia Fir:
Santa Lucia Mountain Range
Scattered in the Santa Lucia Mountains of the Los Padres National Forest is the rarest and most unusual of all species of fir, the Santa Lucia fir (also known as the bristlecone fir). Found only in the mountains whose name it bears, the Santa Lucia fir is restricted to the upper watersheds of the Carmel, Little Sur, Big Sur, Arroyo Seco, San Antonio and Nacimiento Rivers, and in many smaller watersheds of the Big Sur region — always within 13 miles of the coast. The southern-most documented populations are located near Hearst's Castle, in northwestern San Luis Obispo County.
Considered the "rebels" of the firs, the Santa Lucia fir has a number of unique characteristics that makes it unmistakable (and almost strange). Needles that are usually short, thick, and soft on firs grow to be two inches long on the Santa Lucia fir and are thin and dagger-tipped (easily piercing your skin if you grab at a branch too carelessly). Its cones are found only in the very top of the tree's crown, which grow unique long papery bristles, giving them a look like a roosting hedgehog! They also have very narrow and sharply pointed spire-like crowns, which resemble the crowns of fir and spruce species of subalpine and arctic regions.
The tree can grow as tall as 100 feet, and is often found alongside coast redwoods or various species of oaks. It usually grows singly or in small groups. Among fir species of North America, the Santa Lucia fir has the smallest range and is the most rare. While population trends on national forest lands are poorly known, the Santa Lucia fir is not considered to currently be at risk of extinction.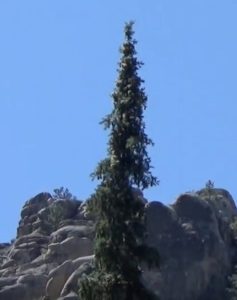 The Esselen and Salinan Indians (in whose traditional territories the species occurs) certainly had their own names for this species, but the padres at Mission San Antonio de Padua were reported to have known the trees as Incensio, for they used its resin in the manufacturing of incense. It wasn't "officially recorded" until the spring of 1831 when the first botanist, David Douglas, collected a specimen of the species on a ridge west of Mission San Antonio. They are now widely distributed in botanical and private gardens, but for reasons unknown, garden specimens frequently do not exhibit the narrow spire-like crowns typical of the trees of the Santa Lucia Mountains.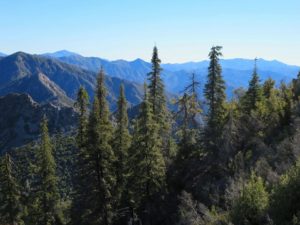 The greatest potential danger to the Santa Lucia fir is probably a catastrophic fire event (which due to its very narrow range could render the species near-extinct in a worst case scenario). Also, Santa Lucia Firs have thin barked trunks and densely foliage which extends almost to the base of the tree, so they are readily consumed by forest fires. A positive factor is that these special firs are almost entirely restricted to two habitats (deep and moist canyon bottoms and dry rocky slopes and ledges) that are both generally fire safe.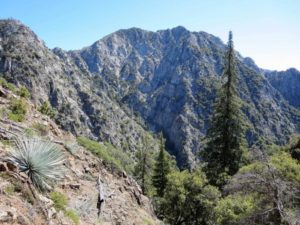 Santa Lucia Fir Stand